$5,000 SIGN ON BONUS- Field Maintenance Professional!
Peoria, Illinois
05/27/2022
LG05272022
Resumen
Nuestra gente es lo que hace que ATS tenga éxito. Por eso damos el máximo valor a la contratación de grandes personas para poder seguir ofreciendo el mejor servicio a nuestros clientes. La contratación de grandes personas es la base sobre la que se construyó toda la empresa. Cuando trabajas en ATS sabes que estarás rodeado de gente genuina que te apoyará tanto personal como profesionalmente.
Perfil de éxito
¿Qué hace que un $5,000 SIGN ON BONUS- Field Maintenance Professional! tenga éxito en ATS? Comprueba los principales rasgos que buscamos y comprueba si tienes la combinación adecuada.
Pensador crítico
Orientado al detalle
Centrado
Multi-tasker
Problem-Solver
Jugador de equipo
Conoce a nuestra gente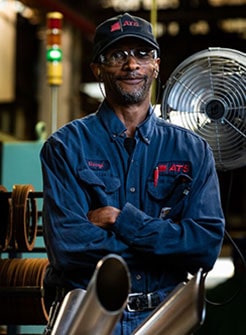 Darryl
Técnico Senior de Mantenimiento
¿Qué hace que su trabajo sea gratificante?
Una de las mejores cosas de ATS es que todos trabajamos en equipo. Se siente como una familia.
Me gusta que cada día es diferente y puedo usar muchos sombreros diferentes. Algunos días estaré reparando un transportador, en otros solucionaré un problema eléctrico o trabajaré en bombas.
Cuando termino un trabajo para el cliente y me agradecen, sé que realmente aprecian lo que hice. A veces, incluso envían un correo electrónico al administrador de mi sitio para felicitarme por mi trabajo.
¿Qué te gusta hacer fuera del trabajo?
Me gusta trabajar en autos, ir a exhibiciones de autos y salir a cazar.
Victoria
Representante de Generación de Demanda
¿Qué hace que su trabajo sea gratificante?
Me gusta tener la libertad de asumir nuevas responsabilidades. Y tengo el apoyo para aprender nuevas habilidades.
Realmente estoy contribuyendo aquí. Uno de mis momentos de mayor orgullo fue encontrar un vacío en el análisis de datos y descubrir un nuevo proceso para llenarlo.
¿Qué te gusta hacer fuera del trabajo?
Me encanta jugar al voleibol, leer y pasear a mi perro.
Jimmy
Fabricante de Herramientas y Matrices
¿Qué hace que su trabajo sea gratificante?
Una de las mejores cosas de mi trabajo son las personas con las que trabajo. Todos se llevan bien y la gente siempre está dispuesta a ayudar.
Me encanta aprender algo nuevo todos los días sobre mi oficio. Lo que he aprendido me ha ayudado a hacer cosas como la resolución de problemas y el mantenimiento de matrices de transmisión de 10 velocidades para las empresas automotrices.
¿Qué te gusta hacer fuera del trabajo?
En mi vida diaria me gusta hacer cosas al aire libre y pasar tiempo con mi familia.
Responsabilidades
ID de la oferta LG05272022
Fecha de publicación 05/27/2022
Field Service Maintenance Technician
Founded in 1985, ATS is a company with a presence in the United States, Mexico and the United Kingdom. We are professionals in Industrial Maintenance and we make factories run better. Click to learn more about ATS
Summary:
Under minimal guidance, installs, repairs, troubleshoots and maintains equipment such as manufacturing process equipment, robotics, automation, conveyance systems, packaging systems, and ancillary equipment within industrial manufacturing settings. Applies knowledge and aptitude of industrial electrical, electronics, mechanics, pneumatics, and hydraulics. Has exposure to and familiarity with various industry controls programs.
Responsibilities:
Performs competent break-fix & preventative maintenance. This includes but is not limited to: observing devises in operation to determine root cause of problem; dismantling devices to gain access to and remove defective parts; adjustment of functional parts of devices and control instruments; repair and/or replacement of defective parts; and performing troubleshooting and repair of electrical circuitry and mechanical systems.
Identifies parts, supplies and repair items as necessary for equipment maintenance and repair.
With minimal instruction, performs maintenance as per industry standards.
Works with customer counterparts to execute maintenance, reliability, and preventative maintenance procedures.
May be required to setup and operate multiple machining operations including but not limited to: lathe, drill press, grinder, and other metalworking tools to make and repair parts. May perform welding tasks.
Conforms and complies with customer contractor codes of conduct, housekeeping standards, and safety processes
Documents work performed in service reports, and applicable management systems.
Performs routine processes with and within industrial control systems to troubleshoots and analyzes complex equipment, perform equipment maintenance, and to resolve equipment problems.
Utilizes in-depth application of electrical, mechanical, and fluid power aptitude to troubleshoot and repair equipment.
Completes and conducts on-the-job training and technical self-study programs for career development.
Follows all safety related policies, rules, regulations, technical instructions and guidelines. Situational awareness and identify unsafe behaviors and conditions.
Qualifications:
High School Graduate or equivalent (GED).
Associates degree with a Technical focus and 5 years of related experience in specific industry; or, 7 years of experience in specific industry.
Must be able to use basic hand tools and specialized tools as appropriate.
Possesses working knowledge and experience regarding electrical, mechanical, and fluid power systems in related fields. Can analyze the problems, synthesize alternative solutions, and perform repairs
Extensive travel required. (Local, National, International).
Experience in preventative maintenance techniques, precision measuring, mechanical alignments, and general maintenance of applicable process equipment.
Exposure to programmable logic controllers, field devices, and electrical drive and motor systems.
Competencies:
Communications
Customer Focus
Personal Discipline
Safety
Physical Demands and Working Conditions:
While performing the duties of this job, the employee is regularly required to stand; walk; use hands/fingers to handle, or feel; reach with hands and arms; climb, ascend/descend or balance to heights that may require a ladder or lift; stoop, kneel, crouch, or crawl in confined spaces; and talk or hear. The employee is occasionally required to sit. The employee must occasionally lift and/or move more than 50 pounds. The employee is regularly required to use close vision and color vision. The employee is occasionally exposed to outside weather conditions and risk of electrical shock. Work is typically performed in a factory environment and is usually very loud. In the factory environment, the employee may be exposed to hazardous materials and/or greasy or slippery factory floors.
Development and Training:
Development is at the core of what we do and ATS is committed to providing our employees with the opportunity to expand their skillsets. You'll be given the resources and mentorship you need to succeed in a company committed to education, development and organic growth.
Benefits:
Medical, dental, prescription, vision, life and disability insurance and a flexible spending account - save money pre-tax for eligible medical expenses

Employee Assistance Program and Comprehensive Wellness Program

401(k) Retirement Savings Plan with company match - to prepare for your future

Extensive Safety Training, New Hire Orientation, Continuous Learning and Development programs and Tuition Reimbursement

Paid Holidays and Vacation Time - encouraging work-life balance
ATS is committed to providing equal employment opportunity in all aspects of employment to all applicants and employees, regardless of age, color, race, religion, sex (including pregnancy, gender identity, and sexual orientation), national origin, disability, veteran status, genetic information or other legally protected status.
Aplicar
Trayectoria profesional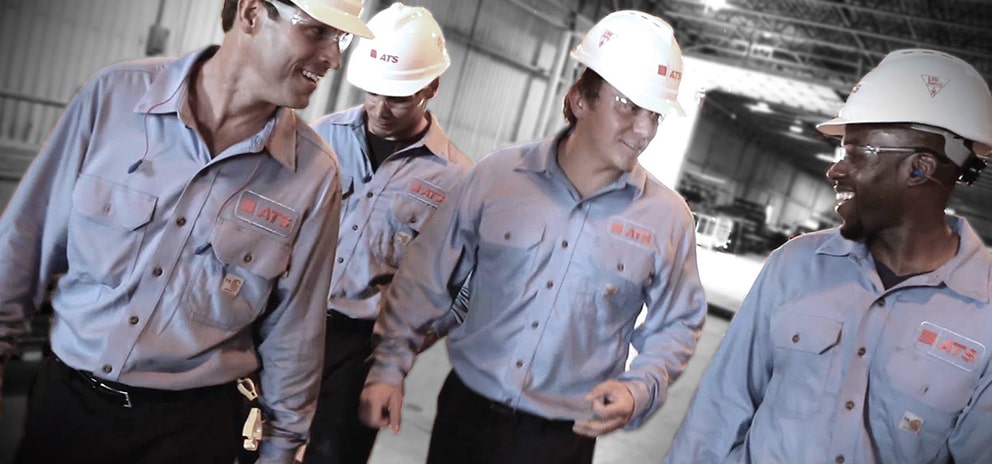 Nuestros técnicos de mantenimiento pueden seguir dos caminos. Pueden seguir una vía técnica o una vía de liderazgo. En la vía técnica, tenemos 5 niveles técnicos diferentes basados en la experiencia. Se trata de una progresión en orden de técnico de mantenimiento asociado, técnico de mantenimiento I, técnico de mantenimiento II, técnico de mantenimiento senior y técnico de mantenimiento especialista. Tenemos un programa de progresión de técnicos que permite a los técnicos de nivel inicial ascender a técnico de nivel medio después de 3 años. Este programa es para empleados que se incorporan como técnicos asociados o técnicos. Nos centramos en su desarrollo técnico a través del modelo de aprendizaje 70-20-10. Contamos con nuestro producto de formación Skill Point para apoyarles en su camino. Exigimos a todos nuestros técnicos de servicio que realicen una evaluación técnica anual. Sobre la base de esta evaluación, y teniendo en cuenta otros factores, se establece un plan de desarrollo para ellos para alinearlos con sus aspiraciones profesionales a corto y largo plazo.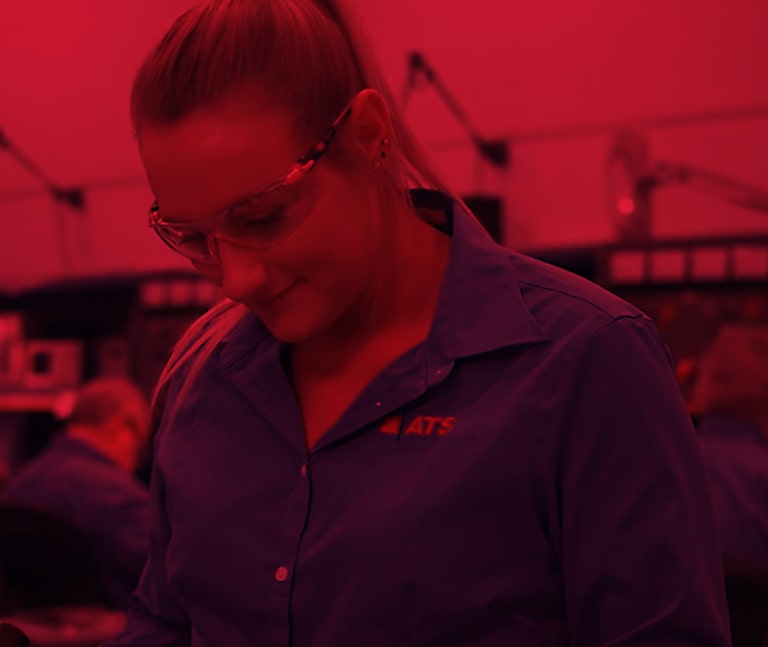 Associate Maintenance Technician

Maintenance Technician I

Maintenance Technician II

Senior Maintenance Technician

Maintenance Specialist
Beneficios y ventajas
Sanidad

Médico

Dental

Visión

Sanidad FSA

401(k)/Planes de jubilación

Indemnización del empresario

Reembolso de la matrícula

Desarrollo profesional

Tiempo libre remunerado

Vacaciones

Reembolso por traslado